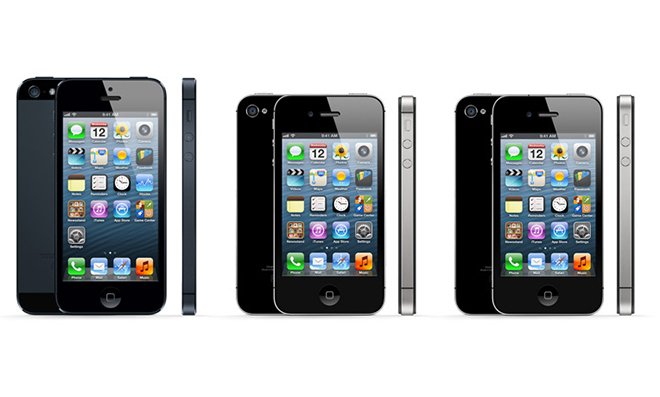 Apple's iPhone trade-in program is rolling out in Apple stores across the US according to several reports.  It's possible to trade an iPhone for a later model through several places now, such as Best Buy.  But from Apple's point of view they want the customer to remain an Apple iPhone customer, whereas through other programs the "upgrade" could be to an Android device.   Customers are given a value for their iPhone.  The new iPhone will be locked into a contract, so you cannot buy contractless unlocked phones this ay.

The WSJ Blog says Apple will give credits up to $280 and it's described as a "reuse and recycling" program with Apple emphasizing that an iPhone still has value even after it's been used a couple years.  As the owner of a 3yr old iPhone4 I can attest to that, because my phone is still going strong.

The customer will have to show the phone powering on, etc.  Obviously Apple will be giving more credit for a phone that's in good condition.  Hence, that's why some of us put the phones inside a protective case, so that it will have good resale value.

Apple is partnering with Brightstar, and that this creates recycling jobs in addition to the other goodness we're talking about.  Apple also has a trade-in program on its website.

Wired has a good write-up of how it works.  One goes to their local Apple store, and talks with one of the sales people.  They're able to access real-time pricing data from Brightstar.  The traded-in phone can either be locked or unlocked, and they'll even accept damaged phones but obviously at a lower price.

CNBC has some useful data on the program.  They note that one can trade in iPhones through any of the carriers, Amazon.com, Best Buy, Radio Shack.  There are also resale sites like Gazelle.com and NextWorth that will buy old gadgets.